EFT-Austin.com
Location



4131 Spicewood Springs Rd. (see Suite number below)
Austin, TX 78759
512-358-0770

I will be located in Suite G1 through August 31, 2017. Beginning September 1st I will be in the building next door, in Suite H2.
Suite H2 is upstairs and there is no elevator available. If this poses a problem please let me know. Sessions are available by phone and over the internet, as well as in person.


FROM MOPAC (Loop 1): Exit Spicewood Springs Rd and go west. Office complex is about 1 block prior to Mesa Dr on your left, approximately 1 mile from Mopac in Spicewood Forest Office Park.

FROM 360 (N Capital of Texas Hwy): Turn onto Spicewood Springs Rd and go east about 1.3 miles to Spicewood Forest Office Park. It is on the right, and is just past Mesa Dr.

When you drive into Spicewood Forest Office Park take the first left turn. Building G is the 4th building on the right (see photo, below).

Kay's office is on the first floor in Suite 1 (Relationship Counseling Center of Austin is also in Suite 1). Please make yourself comfortable in the reception area and Kay will meet you there.







Building G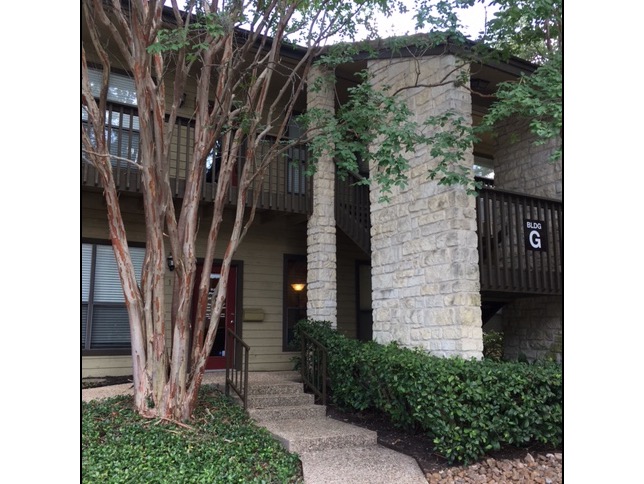 www.EFT-Austin.com